Running GisLink Add-In Applications
SIS Desktop Add-In assemblies are loaded from the Custom folder during start-up.
Cadcorp recommends using shortcuts only in the Custom folder. The Add-In assembly (DLL) itself and application resources should be stored in a separate application folder.
The Add-Ins installer distributed by Cadcorp will install into the Add-Ins directory and a shortcut will be created in the Custom directory.
To see a list of Add-Ins select Manage (View > Add-ins) to display the Add-In Manager dialog and select the Programs tab.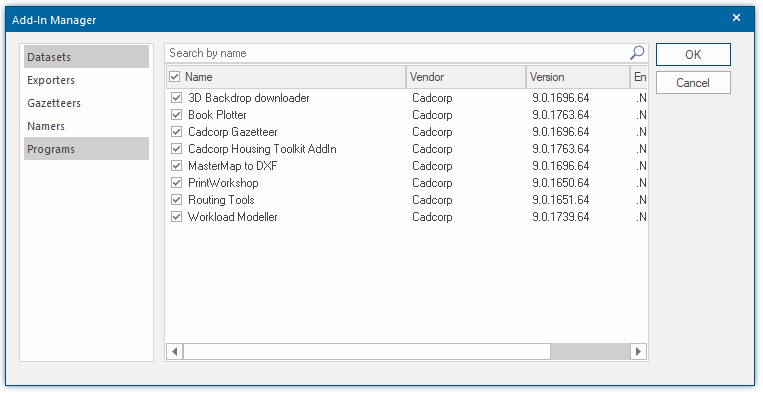 ---