Join LineStrings
Join LineStrings joins together two or more LineString items into one. The newly-formed LineString item takes on the properties of the dominant selected LineString.
Select two or more LineString items.
Select CAD > Alter >Join LineStrings.
Enter a tolerance (this is the maximum distance allowed between the LineString items for them to be joined).
LineString items which are further apart than the tolerance will not be joined. You are given the option of creating a new LineString item keeping the existing LineString items unchanged.
The LineString items are joined by moving vertices so that they are coincident.

Click here for an example:
Option
Description
Tolerance

Approximate: Select this option and use the slider to choose an approximate tolerance.

Exact: Select this option if you wish to enter the exact tolerance. Enter the value, if the preview screen shows the desired result, click Apply.

Styles

Before: Check the Before tickbox to see the pre-operation condition.

Use the drop-down box to change the pen properties while drawing the pre-operation LineString items in the preview screen.

After: Check the After tickbox to see the post-operation condition.

Use the drop-down boxes to change properties to draw the post-operation LineString item(s) in the preview screen.

This setting affects the preview only and has no effect on the final output.

Preview screen

The preview screen shows the output that would be achieved with the current settings.
Keep original item(s)
Check the Keep original Item(s) tickbox if you want to keep the original items and create new LineString items.
The following screens show the effect that may be achieved by moving the Tolerance-Approximate slider from left (lower tolerance value) to right (higher tolerance value).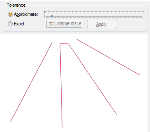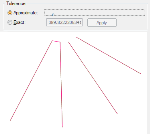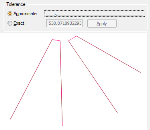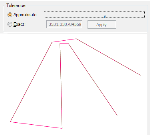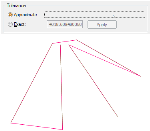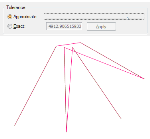 ---