Why are the OS GB Tools greyed out?
I can see the OS GB Tools icons in the menu but they are greyed out and unusable.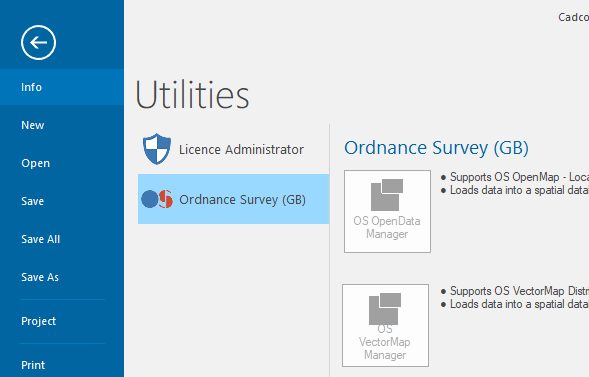 The OS GB Tools are an additional set of programs that are installed during Cadcorp SIS Desktop installation.
To confirm if these tools have been installed correctly, open the Cadcorp SIS Desktop installation folder and assess the presence of these files.


To fix any missing components, modify your Cadcorp SIS Desktop installation.
Open Windows > Control Panel > Programs and features > Uninstall or Change a Program

Note: (depending on the windows version this may be different)

Find Cadcorp SIS Desktop 9 and select Change (again depending on the version of windows this may be different)

This opens the Cadcorp SIS Desktop installer. Step through the wizard until you see this dialog. Select Modify and press Next.

Restart Cadcorp SIS Desktop; the OS GB icons should now be active.

---