Table View
The Table View is a grid view of an Overlay Data Schema.
A new Table Window can be opened from Table. Alternatively the Overlay table can be directly opened from the Maps Control Bar Schema: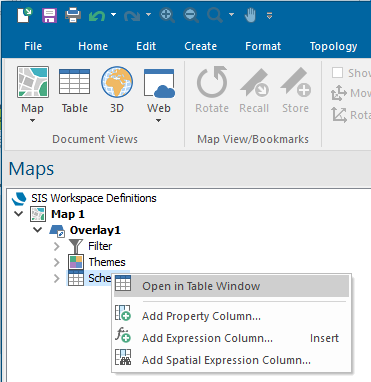 The new Table View is displayed as a new tab alongside the Map tab. The Contextual Tab - Table Window appear as pink in the Ribbon.  
To display both the Map View and the Table View, right-click on the Table View tab and select New Horizontal Tab Group or New Vertical Tab Group as required.
---