Miscellaneous Saved Theme type
Saving a Theme
To save a theme use the local menu Save command in the Maps Control Bar.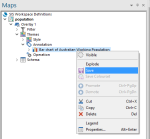 The Save Theme As dialog is displayed.
Enter a folder name, new or existing, in the Folder textbox together with a Name for your theme. The theme is then saved as a named theme in the current library. This may be the (temporary) library.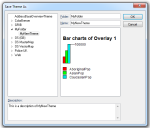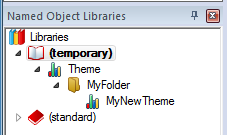 Once saved, the theme properties can be edited and applied to other overlays using the Add Theme [Home-Map] command.
Recalling a saved Theme
To recall a saved theme, select Add Theme [Home-Map] to display the Theme Types dialog: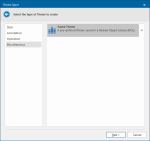 Go to the Miscellaneous tab and double click Saved Theme or click Next.
The Saved Themes dialog will be displayed: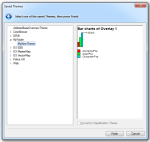 In the left-hand pane of the Saved Themes dialog go to the folder containing the required theme.
Select the theme and click Finish to apply the theme to the dataset.
---